Thank you to the many people who joined our Wildflower Challenge earlier this year.  Over 300 hundred packets of seed were distributed to West Hill residents. A fantastic response!
We hope you enjoyed growing the seeds. Our local bees and insects will certainly have enjoyed the flowers. 
The closing date for the challenge was 31st August.  Thank you for sending your entries.  Choosing the winners wasn't an easy task for the judges!
The winning entries …..
Best Wildflower Patch (under 11yrs) – Harry Pocock
Photos: Before…………… and after. Wow, great work Harry!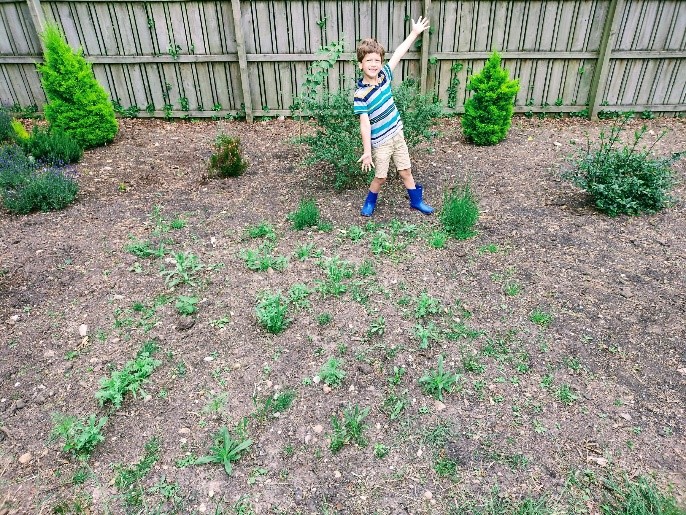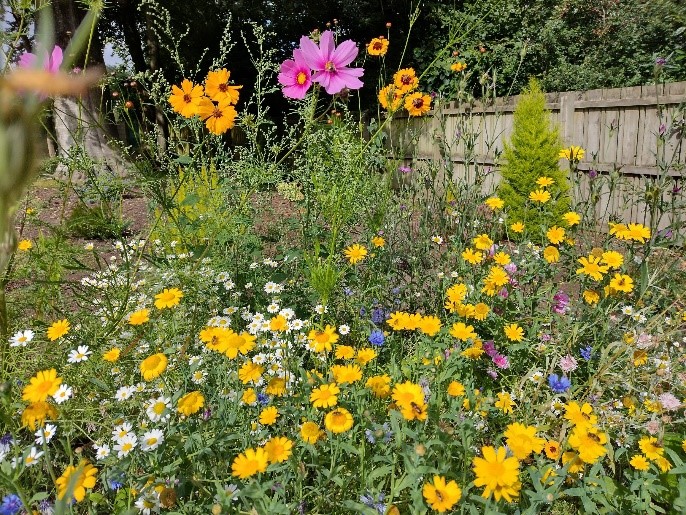 Best Wildflower Patch (18+yrs) Alec + Judy Sandison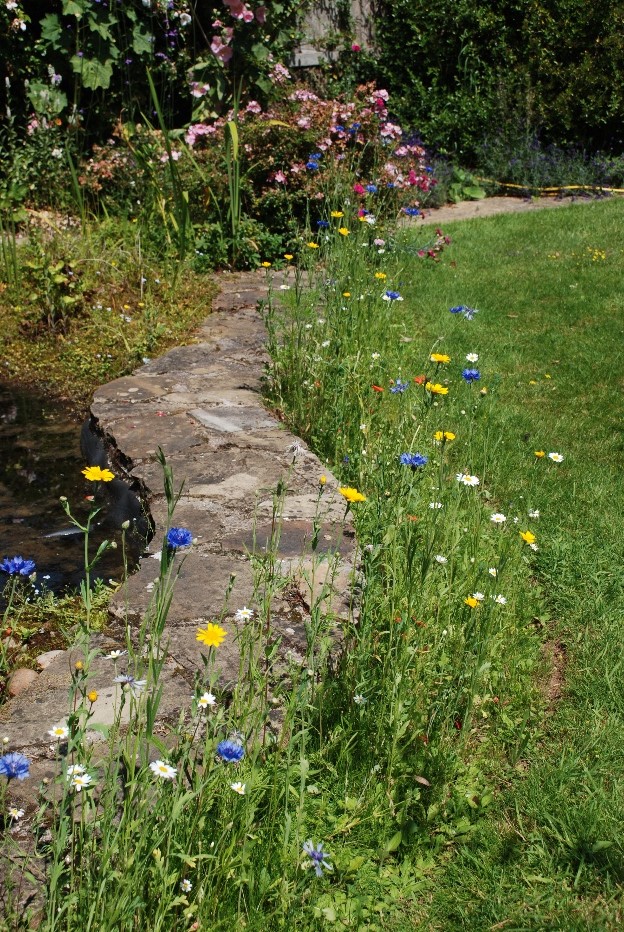 Best Wildflower Container – Gladys Jose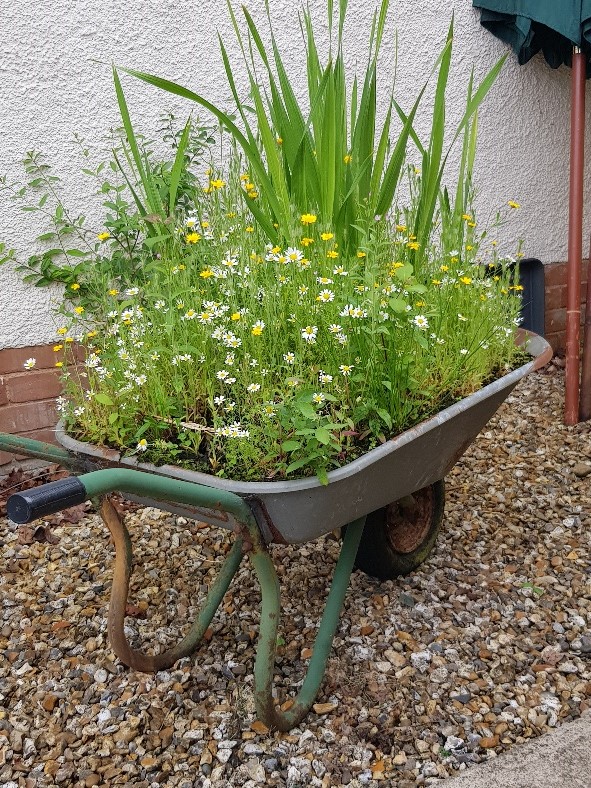 Highly Commended – Harry Pocock